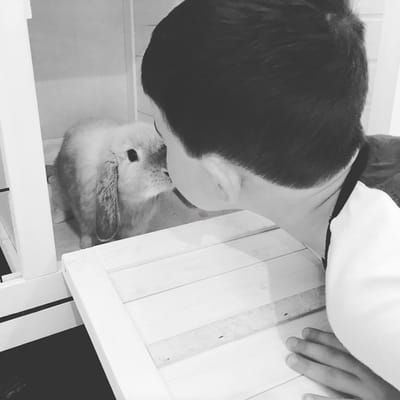 *Please note the waitlist is currently closed and we are not accepting any new adoption inquiries at this time. Any updates on the when it will reopen will be announced on Facebook or Instagram. Thank you!*
We are a very small scale rabbitry located in Winfield, MD that breeds adorably sweet Holland Lops. In early 2019 we adopted our first pair of Holland Lops, Rosie and Dusty, and fell in love with the breed! We have since then added a few more buns, Luna, Olive, Quinn and Binx. Our 6 bunny rabbitry is small but that is so we can dedicate the most time we can without being spread to thin and to treat each of them with the best love and care we can provide. We will breed for quality not quantity so there will only be a few litters a year. Our goal is to breed for great temperament and health above all else but will always keep in mind the breed standard.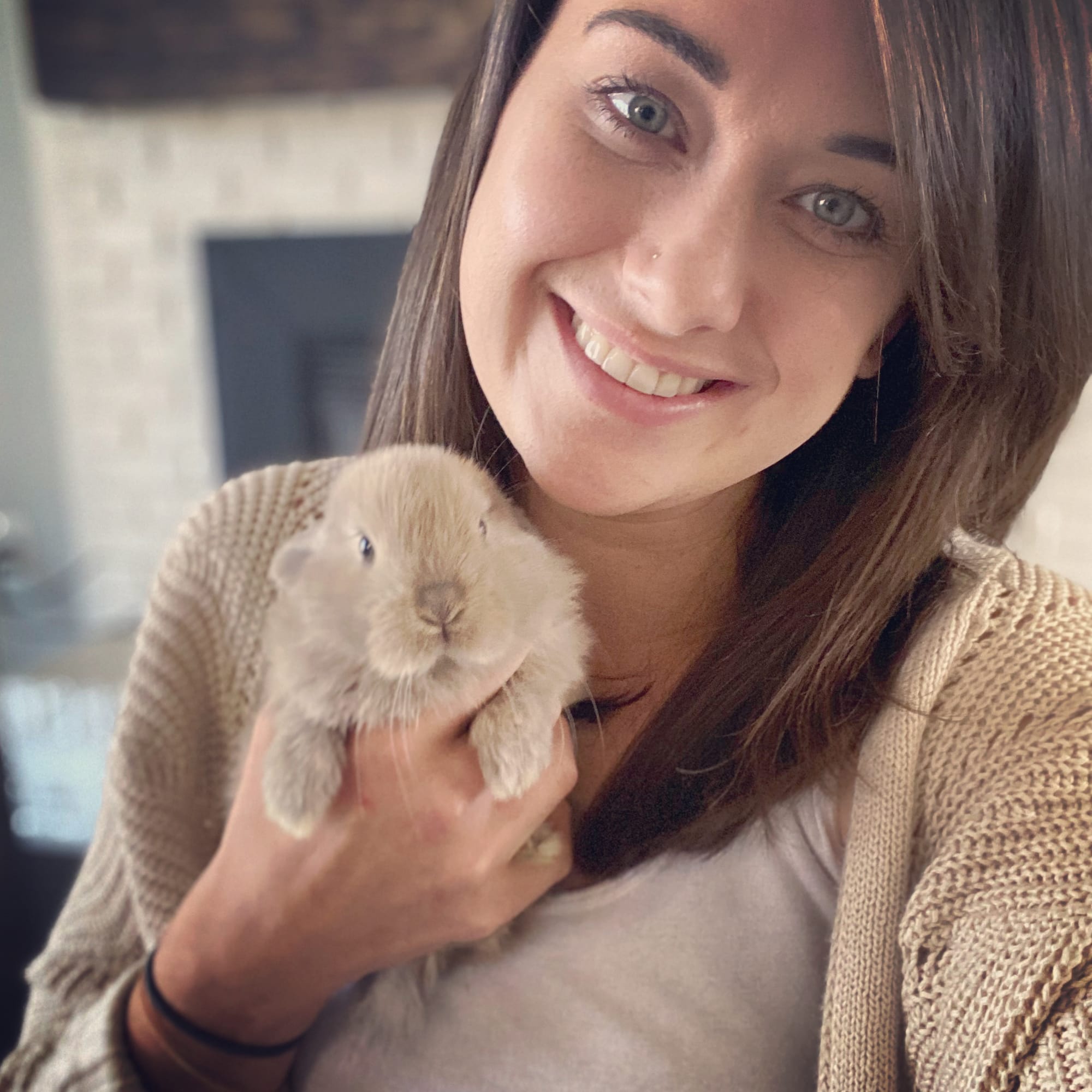 A few things we would like you to know about us:
Each of our rabbits are our beloved pets. They all live indoors in spacious, solid floor cages that they have all to themselves.
Each of our bunnies, adults and babies, are handled multiple times a day starting from the day they are born.
Everyday they get hours of free play time outside of their hutches and when the weather is nice they take "field trips" outside. This is so important for a happy, healthy bunny!
Each of our buns are potty trained and use a litter box. It is actually very easy to potty train a rabbit since they are naturally very clean animals! Babies will be exposed to litter box training as soon as they are mobile and will be making progress but there is no guarantee they will be fully trained when they leave. It will take a little more patience and time once they find their forever home and get accustomed to their new surroundings.
Our bunnies live in an incredibly clean environment. Hutches are cleaned or tidied up a minimum of two times a day and litter boxes are cleaned daily. No yellow feet here!
All of our rabbits are fed high quality pellets (Sherwood Pet Health), different varieties of fresh, quality hay (Timothy 1st, 2nd, and 3rd Cutting/Oat Hay/Orchard Hay) and organic veggies and fruits for the occasional treat.
We offer a lifetime of support! If ever in need of advice or have any questions please feel free to contact us.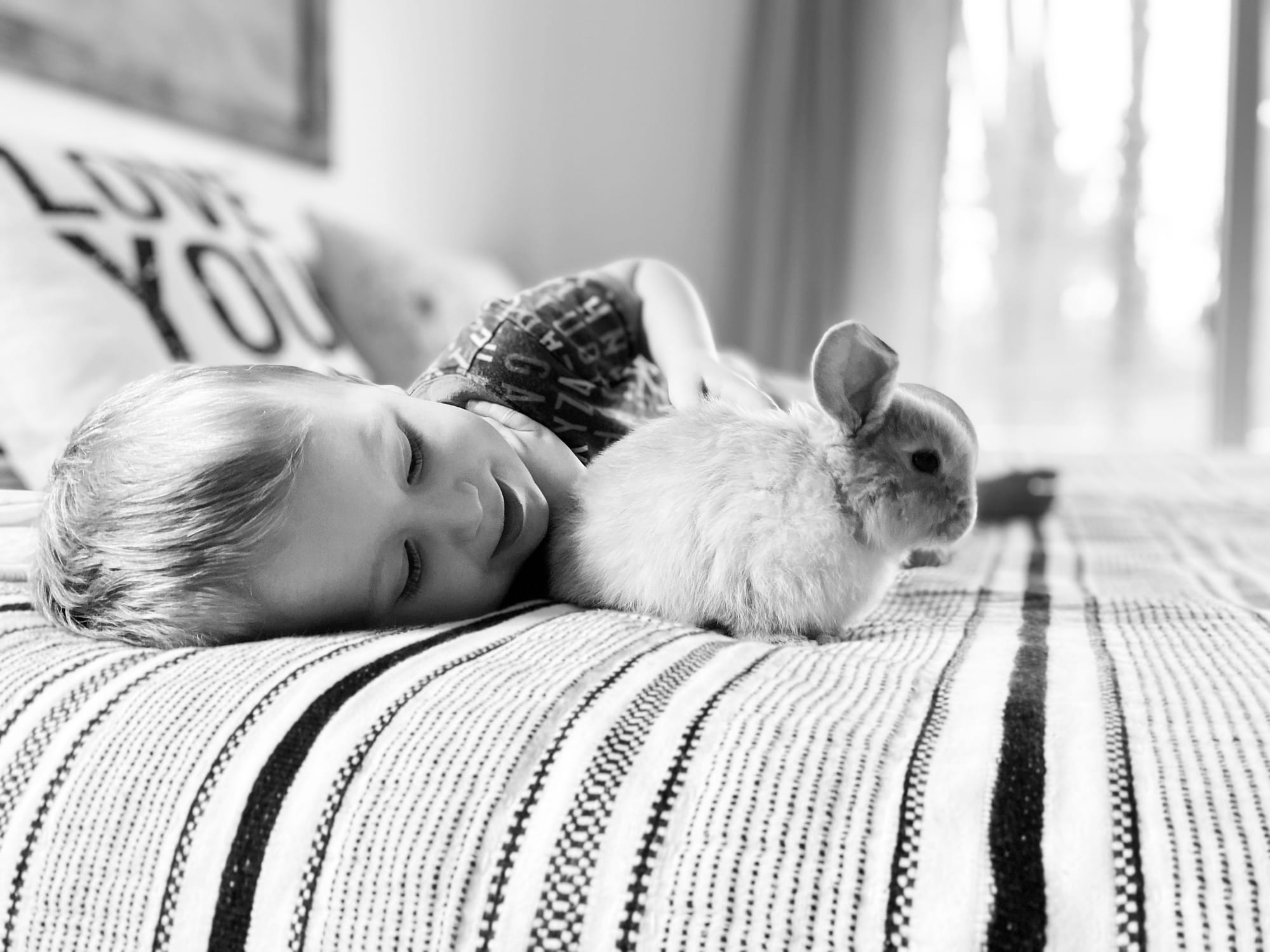 Please visit our FACEBOOK page for daily updates and to watch the litters grow!